Katy Perry turned heads with her pastel rainbow hair as the festive fairy in H&M's Christmas commercial
For the H&M Holiday campaign, Katy Perry does everything from a chic chignon to a black and green ombre wig. But the look that stood out to us was, of course, the magical wavy pastel rainbow hair as part of her glittery Christmas fairy look: Katy Perry the Christmas Fairy!
Perry's festive fairy wig reminds us of the Opal hair trend we saw back in September. With soft mint, lime, lavender and turquoise tones, all melting into each other in loose waves. The colours match the iridescent tones of her wings perfectly!
Katy Perry's rainbow front lace wig was created by hair artist and wig maker to the stars, Shon Hyungsun Ju. Shon is originally from South Korea. He worked on a number of leading publications including Korean Vogue, Harper's Bazaar and Elle. Wanting to stretch himself further, Shon decided to pack his bags and move to London to place himself in the center of the fashion world. Today he regularly contributes to Vogue, ID, Love and Interview. Shon has also worked on numerous fashion shows across the world. His work is seen on celebrities regularly. Katy Perry often rocks Shon's beautiful wig creations, as he is her wig specialist!
You can follow more of Shon's amazing work on Instagram here: @shonju
Above Left: Shon Hyungsun Ju working on Katy Perry's rainbow wig
And lets not forget those wings!! What is a fairy without her wings? I just love how the iridescent tones in her wings bring out the hair colours.
This stunning set of Fancy Fairy 'Titania' wings was crafted by wing maker Angela Jarman, owner of Fancy Fairy Wings & Things. They wings are even lined with green pixie LED lights so they actually light up!
"These were actually the first set of light up wings I created with Jordan Price, who did the light work. The film set is extremely bright so you can't see the lights, but they sprinkled the wings with crystals and even made them flutter to make up for it!" Angela said on on her blog. "I'm still over the moon that Katy Perry, or as I'm going to prefer to call her now, Katy Fairy wore them in such spectacular fashion!" Angela commented on her Instagram.
Above: You can see how Katy Perry's Fancy Fairy 'Titania' wings light up with the green pixie LED lights!
You can even buy your own pair of magical wings from Angela in her Etsy shop here: Fancy Fairy Wings & Things
Katy Perry the Christmas Fairy also did an exclusive interview with H&M Life, where she discusses confidence, beauty and of course her Fairy look.
Here are a few of the highlights from this interview…
"I'm always changing my look and trying new things. The pixie wig was fun. I had once cut my hair that short when I was 15 or 16, and I like that androgynous look. It's edgy, and it's not your typical bombshell, sexy, pin-up-y look. It's a little bit more alternative. I like to be able to play with different styles, and go from one side of the spectrum to the other. I don't like to be just one thing, and it makes me feel like I can continue to evolve", Perry tells H&M Life about the tomboyish pixie look she debuted at the Met Gala. Here are a few more highlights from the interview Katy Perry did with H&M Life…
Tell us about Katy Perry, the onstage persona versus Katy Perry "the real person".
When I'm off stage, I'm more business-minded. I like to wear a little bit of the same thing every day so I don't have to sit in a chair and do hair and makeup for a couple hours each day, and I can just get on with my day because I have a lot of business to manage during the week. But when I'm on stage, I like to be a kind of larger-than-life cartoon character. I don't believe in the statement, "less is more"; I believe in "more is more"! I like lots of hair. I like to let my skin breathe when I'm not on stage, so I wear a lot less makeup, but I always like to play up my lashes, always have mascara on, and define my brows because that kind of shapes my face.
When I'm on stage, I like to be a kind of larger-than-life cartoon character. I don't believe in the statement, "less is more"; I believe in "more is more"!
KATY PERRY
Going from one look to another, what have you learned about yourself in the process?
I've learned that the confidence in yourself goes a long way, and actually wears the look more than you wear the look. Confidence helps pull the look off.

Tell us about the fairy look you have in this H&M campaign.
It was created by B. Akerlund, and it was the shiniest thing I've ever put on, and I've put on a lot of shiny things. My hairstylist, Shon, created a lovely rainbow wig to match.
The Christmas season is all about giving – but what do you wish for?
I wish for continued health in my family and my friends. We have a child in the family now, so it's all about giving – it's fun to see Christmas through the eye of a child.
Watch Katy Perry the Christmas Fairy in the H&M's Christmas commercial…
——————————————————————
Want to steal Katy Perry the Christmas Fairy's rainbow hair?
Discover Anya's eBook guide: 'Any Colour Of The Rainbow – The Ultimate Guide to Alternative Hair Colour'. This guide covers everything from safe bleaching with ammonia free bleach to creating stunning multi colours with foil. Find out all the best products, how to do pastel colours, how to maintain vibrant colour, create ombre colour like to professionals and so much more…
——————————————————————
Like this post? Share it online…
Game of Thrones hair designer tells his story…
If you've been living under a rock for the past few years, it's quite possible you have never heard of Game of Thrones. The hugely popular HBO TV series has 11.6 million viewers and has won numerous awards. It is an epic adventure set in a fictional, dark and magical universe, and is based on a series of books by George R.R. Martin.
If you do watch the series, then you will be hooked on season 4 that is currently airing and know it is one of the most frustrating shows to watch, due to its proclivity to kill off your favourite actors with no prior warning. But we digress; what this interview is really about is the talented hair team who work tirelessly behind the scenes. Capital Hair & Beauty spoke to Game of Thrones Hair Designer, Kevin (Kev) Alexander, about what it takes to make sure every hair is in its perfect place.
A Non-Traditional Education
Brighton-based Kev grew up in West London, and had always been fascinated by hair and make-up, especially when it came to films, but admits he was never one for school.
"I wanted to do hair and make-up for the film industry – it was either that or interior design – but I got thrown out of school at 15, I just never really enjoyed it."
Instead Kev started in a salon as a trainee on a Youth Training Scheme at 17, and worked in salons for 10 years, gaining most of his training at The Ginger Group. By 27 he felt the need to pursue his dreams.
"I was at the point where I either got my own salon or followed my dream. I gave everything up and went back home to live with my parents. They were shocked; because I didn't go to school the first time around, they didn't understand and were obviously a bit concerned that I wouldn't stick at it. But I wasn't 19 any more, and I decided to enrol at the London College of Fashion."
There Kev studied for a HND in Fashion Styling, where he admits he initially felt a bit of an OAP:
"At first it was hard as I was in a classroom with 18 year old girls, so I was the Grandad! But because it was what I really wanted to do, it didn't matter. Plus I didn't need to do all of the socialising as I'd already done all that before."
While studying, Kev and his classmates also had the opportunity to mix with the students of Central St Martins, the prestigious fashion institution. It was also during this time that one of his lecturers, an ex BBC hair and make-up designer, took him out for the day on a set of a TV drama. Soon his lecturer let Kev know that she believed he was a perfect fit for the industry and asked if he would like to join her on the job. This turned into what would be Kev's first break, and there was plenty of hard work involved.
"It really showed me the sheer amount of hours that go into TV and film; you'll be home at 4am and back in at 9am – I loved it. It took a good five years to really get in there though. After that first job I just sent my CV out to everybody and got introduced to people. It was a slow process. I worked with another lady on a film in Egypt, and then found work on the Hornblower series, in the late 1990's."
The Big Break
From there Kev worked on Narnia and Casino Royale and by the time the position of Game of Thrones Hair Designer came up on the first series, Kev was already hard at work on the Disney film John Carter.
"I got a call asking about an interview for a new show. They asked questions about the characters, what you would do with their hair, etc, but they didn't give much away. Then I got the job and realised the size of the beast. Ten scripts arrived and the size of the books (there are seven volumes in total, two of which that are yet to be released) and the realisation that we had to create an entire fantasy world really hit me. In the first season alone we had to work on 162 artists (actors) – some were only in it for a day, but others for a month at a time. It takes about a day per person."
"I got a call asking about an interview for a new show. They asked questions about the characters, what you would do with their hair, etc, but they didn't give much away. Then I got the job and realised the size of the beast."
Kev says that due to the size of the cast and the story, entire colour palettes would have to be designed to separate the warring families that the series focuses on.
"For the wealthy Lannister family, for instance, we had to find a blonde palette. For the darker-haired Starks, because the mum (Catelyn Stark, played by Michelle Fairley) was a redhead, we had to also find the right red for Sophie (Turner, who plays Catelyn's daughter Sansa) who is a baby blonde. That meant that I had to make a water colour base, which meant doing it from scratch each time we were shooting as the colour would only last 10 days at a time."
What made matters even more complicated is that Michelle Fairley's own hair was jet black, which Kev would need to transform into the auburn tone she is known for.
Sansa Stark's Wedding Hair:
Alexander tells tells Fashionista he was really excited to do Sansa's hair in the elaborate wedding style, because as he put it, the team is usually "deconstructing" hair on the show, making it look dirty and disgusting. For Sansa's big moment she wore twisted braids woven through with tiny pearls and gold thread. The trick? "Hair sausages," said Alexander. Think hair doughnuts, except long. He sewed two together and laid them on top of her head ear-to-ear, then cross-crossed braids over it. He added a cluster of knotted pearls as an adornment.
Sophie Turner Off Screen:
"It Girl" Turner, just 17 years old, appeared in December's 2013 issue of Vogue USA. The editorial "Bling Rings" was shot by photographer Patrick Demarchelier.  Publicist Alexa Pearson posted this preview photo on her Twitter account of Turner modelling Ana Khouri gold leaf finger candy and Dolce & Gabbana headband and earrings. Stunning is kind of an understatement with a photo like this. Interestingly, Turner doesn't look all that much like her "Game of Thrones" character, she looks more like the creepy, shadow-birthing priestess Melisandre.
Margaery Tyrell's Wedding Hair:
Alexander tells Fashionista he was inspired by a waterfall for this look. To get the height at the crown, he used a flower-pot shaped five-inch tall cage. He braided her real hair very tightly, then placed the wig and cage onto the braids as a base. He then covered the cage with extra hair, and then curled the hair. This scene took a week to shoot, so Natalie Dormer had to go through a two-hour process each day to get this style. "With the heat we were in, it was a lot for the actors to go through," Alexander said. There were no hair disasters, though. "We used lots and lots of setting lotion."

Natalie Dormer Off Screen:
Dormer shocked everyone at the SAG Awards 2014 revealing her transformation from medieval to sophisticated punk. She shaved half her head and hairstylist Giannandrea gave her a french braided in the back and long waves on the other side. Dormers half shave was done for her role as Cressida in the Hunger Games: Mockingjay films.  "I've never shaved my head before" she told EW. (Find out how Giannandrea styled Dormer's look here). In Game of Thrones, Natalie wears a wig for her character Margaery, so she said she may keep the new style!
Probably the most popular character of the show, the beguiling, platinum-haired Daenerys Targaryen – played by Emilia Clarke – also proved to be the most challenging hair makeover.
"It takes two hours every morning, just to get Emilia's look complete, to really make it look as if it's her hair. We had to get the right silver blonde, without making her look too old or too fashion-led," says Kev of the mammoth task.
Daenerys Targaryen's Hair:
"Emilia has really dark, almost black hair. We have to tightly braid her hair first. Then we have to put a bald cap on and smooth out all the edges. Then we have to put a skin tone over that, and then put the white wig over the top," Alexander explained to Entertainment Weekly. "It takes up to two hours." Two wigs are used for Clarke's character — one when her hair is dirty and disheveled, another when it's clean and styled. The cost of Emilia's wig is around £6,000 – £7,000, so you can see the lengths the producers of the show, and Kev and his team of up to 25 – 30 hairdressers, will go to, to get everything right.
Emilia Clarke Off Screen:
26-year-old British actress Emilia Clarke has a bit of a love/hate relationship with the platinum blonde wigs. It was what she immediately called out when asked by LA Times about her biggest challenges on the show's set: "The challenges are namely the physical aspects of being under the baking sun in a desert in Morocco with a wig on feeling very hot," Emilia said. But it's also something she clings to as a confidence-booster, because it forces real life Emilia to channel a bit of Daenerys' strength: "Every night the wig comes off, you're like, 'Aww.' I can feel my energy going," she said.
The Challenges
Working with Candice Banks, his supervisor and 'right hand man', Kev works between two trailers and two teams. The Game of Thrones hair designer also has someone who looks after the crowd scenes, which often consist of between 400 and 600 actors.
So what's been the biggest challenge, working on one of the world's most popular TV series?
"The creativity that's needed for the sheer size of the show! It's all about making it look good for the TV. It's achieved so much and we've been nominated for an Emmy for three years on the trot. The size is a challenge – we can have one unit in Belfast and one on location in Iceland, so it's very hard to control things from a design element. I'll be on a plane once or twice a week for six weeks, we do everything in-house, colour and cuts. My whole team does such an amazing job on such an enormous beast, and it's so rewarding."
Kev's advice for any of you wanting to make a move into film and TV is simple:
"Don't ever give up. Do your research and send out your CV because there is a lot of trainee work out there. Start in the crowd rooms, don't try and get in right at the top straight away. It's a great career and I've travelled the world with it – just know that this isn't about working 9 to 5."
Interview Source: via Capital Hair & Beauty magazine.
Ever wanted to dye your hair pink?
As a professional hair stylist I would say the most popular alternative hair colour request is for pink hair, so you're not alone. Pink hair is like the blonde of the unnatural hair colours. Why? Because they are both sexy, fun, feminine and both are popular colours with celebrities. Lets look at the whys and wherefores of pink hair, who's doing pink, how it can affect people around you and what pink hair colour says about you…
Pink Hair – History
Though fashion's current embrace of pink hair may seem daringly nouveau, a quick look at newspapers from the past century reveals that, long before the birth of punk , the industry was fascinated by blush-coloured hair — not because pink was rock 'n roll, but because it was pretty.

1914
– A writer named Margaret Mason was an early advocate of the pink hair trend. In florid, punny prose, she wrote about the joys of pink hair in a January 2, 1914 piece for the United Press titled "Mad Rush of Color Extends to the Hair." "If you are simply dyeing to be fashionable," wrote Mason, "then choose a bright shade of cerise, for pink hair is the pink of fashionable perfection." A year later, in the Milwaukee Sentinel , Mason extolled the virtues of henna dye. "Haste then and hie you to the henna if you are a wise woman," she declared. "Begin to red up immediately. If you would be the pink of perfection, you certainly must have pink hair."
1937 – Some twenty years later, the A.P. reported that hair "tinted 'a tender, tender rose' is the great new thing in women's styles." This was according to a European hair stylist named Leo of Vienna, who was in New York to present at the Austria booth of the world fair.
"Pink hair," claimed Leo, "is perfect for evening, 'because women, at evening, should always look flower-like.'" Leo, whose clients included the Duchess of Windsor (who, incidentally, did not dye her hair pink), also maintained that women should change their hairstyles at least 10 to 12 times per year, "because many men are completely sick of the way their wives do their hair."
"If you are simply dyeing to be fashionable,then choose a bright shade of cerise, for pink hair is the pink of fashionable perfection." – Margaret Mason, January, 1914
1940 – In World War II-era London, the U.P. reported, blondes who found that their hair clashed with their khaki uniforms began clamouring for a pink tint. "Blondes are going to turn pink because they have found out that their soldier boy friends prefer brunettes or chestnuts-or pinks," wrote the U.P.
1960 – Though pink hair trends are generally geared toward the fairer sex (John Cale and Dennis Rodman notwithstanding), a November 1960 bit from the A.P. declared that in at least one Cambridgeshire town, "A boy without pink hair is a boy without a girl friend." An eighteen-year-old named David Grange told the newspaper, "At first the girls laughed but now they won't go out with any boy who hasn't got pink hair…It makes you stand out in a crowd." The trend unfairly favoured blond boys, though, as "on chaps with dark hair the solution tends to turn their hair scarlet."
Pink Hair – Music Industry Celebrities
In the past the music industry  has had it's share of pink haired divas, Cyndi Lauper and Toyah Willcox are some of the earliest. In 1984 Madonna paid her pink dues on the British television show Top of the Pops. The material girl sported an ultra pink wig while preforming "Like A Virgin".
1980's
Then in early 2000 pink hair made a come back. Gwen Stefani put her spin on the trend à la braids in No Doubt's music video for "Ex-Girlfriend". Sales in fluorescent pink hair dye increased exponentially. 2001 Christina Aguilera first had subtle pink streaks, but Aguilera's still rocking the pink in her 2012 video, "Your Body". Of course I have to mention the original rocker, whose very name comes from her iconic pink hair she first had when going solo in 2000… P!nk. Even today P!nk still puts subtle pink tones in her hair from time to time.
2000
Pink Hair – Hollywood
Pink in Film:
Pink hair on actresses:
Pink Hair – Fashion
On Models:

Lastly, let's not forget My Little Pony with its original bright pink mane. Having so many celebrities – usually alternative celebrities to some degree – adopt pink hair at one time or another only increases the popularity of having pink hair.
Pink Hair – Psychology
Pink has in incredible effect on us, it can affect our taste buds, calm our temper and zap our strength…
Calming pink could sap Samson's strength better than a haircut
Pink has also been found to have a tranquillising effect. It encourages friendliness while discouraging aggression and ill-will. Some studies of the colour pink suggest that male weightlifters seem to lose strength in pink rooms. Prison holding cells have been painted pink as an experiment and have effectively reduced erratic behaviour. The tranquillising effect of the colour pink was made use of at Iowa State University in the 1970s: Football coach Hayden Fry had the visiting team's locker room painted pink as a much-debated attempt to, erm, relax the players more than they would have liked!
Pink hair – Meaning and Symbolism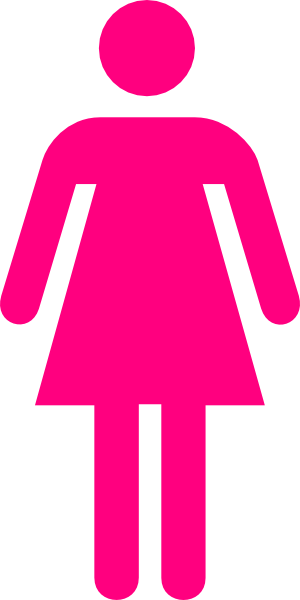 Pink for a Girl:
Pink is well known as the colour for girls. As a result pink is associated with gentleness, youthfulness, love and femininity. It's strong association with femininity means it's often used as a symbolic colour for women. It's used in girls baby clothes, pink ribbons for breast cancer, on the door to identify public women's bathrooms. Pink is even used in logo's to identify as being a girls brand. (For example; Hello Kitty, Barbie, Victoria Secret, Diva and Supre). So having pink hair for a girl enforces her femininity.
Pink for playful and sexy:
Pink is a softer, less violent red. Both colours denote love, but while red is direct, hot and passionate, pink is playful, flirtatious and romantic. "Dressed in Pink Makes The Boys Wink" is an old expression suggesting that men find pink attractive. In Japan, the sex appeal of pink is well known. Japanese erotic cinema and adult movies are known as 'pink films' due to pink's sexual connotations. In feng shui, the colour pink is connected to love and marriage and is believed to soothe the heart. Having pink hair may suggest you are flirtatious, playful and sexy. 

Pink for a Boy:
During the first half of the 20th century pink was considered a boys colour. It wasn't established as a feminine colour until the 1940s. Most likely as a result of mass marketing by American retailers, however experts are still debating the origin of gender associated colours. By 1959 New York Times quoted a children's clothing buyer, "A mother will allow her girl to wear blue, but daddy will never permit his son to wear pink." Today's strong gender association with pink means pink hair on a boys would be considered emasculating.
The most well known pink symbol for men is the pink triangle. It originated in Nazi concentration camps during World War II. The downwards pointing pink triangle was used to identify male prisoners who were sent there because of their homosexuality. Today the pink triangle has become one of the symbols of the modern gay rights movement. The icon has been reclaimed as a symbol of empowerment, and, by some, a symbol of remembrance to the suffering of others during a tragic time in history.
Due to the pink's association with gay rights, we now have an economic term "pink pound" or "pink dollar" which refers to the spending power of the LGBT community. Advertising agencies sometimes call the gay market the pink economy.
Pink hair or wigs are often used as a symbol of gay pride in Mardi Gras parades or worn by drag queens. Gay model, fashion designer, makeup artist Jeffree Star  is famous for his pink hair and gender-bending appearance. There is even a children's book called, "The Boy With The Pink Hair," which is a euphemism for "the boy with homosexual tendencies". It's the story of a boy who is not afraid to be who he is and how his difference makes a difference.
If you are a straight male and want to dye your hair pink, be aware that people may make assumptions about your sexual orientation based on your hair colour. However if you're gay and proud, then dying your hair pink  is a great way to express yourself. 
Pink Hair – What Colours Work With Pink?
Pink fortunately works well with almost all the other bright colours. Pink's opposite colour in the colour wheel is light green, so this combination will give a great contrast. Some other good combination's are..
The only colour that it will clash with is red. Red heads with pink streaks usually don't work unless you're specifically looking for a colour clash.
If you just want pink streaks and an all-over natural colour, I would suggest using black if you like hot pink, and light blonde if you want candy pink streaks. Brown bases can look OK, but to really get those pink streaks standing out I'd suggest blonde or black for the natural all-over colour.  For any combinations, you'll need to put the colour in foil packets to stop them mixing.
Thing to Watch Out for When You Dye Your Hair Pink
Dying your hair any bright colour is a messy business. So be sure to use gloves, old towels and old clothes you don't mind getting colour on. Pink will take best to bleached or blonde hair. You can go to a salon to get your hair lightened, or if you wish to do this step at home I would strongly advise you read my guide first.
If you have had a previous bright colour in your hair and it has washed out but you still have residue, you need to consider how this may affect the the result of the new shade of pink you wish to dye your hair…
1st Example: If you have recently had blue in your hair, your hair will still have a pale blue residue. If you then want to put pink over it the result will be more of a purplish-pink colour. (BLUE + PINK = PURPLE)
2nd Example: If you previously had yellow in your hair last time, you will have a pale yellow residue left. If you then want to put pink over it, the result will be more of a light orange colour.(YELLOW + PINK = LIGHT ORANGE)
Another thing to consider with dyeing your hair pink is which shade of pink you want to go for. How long do you want the colour to last? The darker the shade of pink dye, the longer it lasts, and the lighter the shade, the quicker it fades. For example, Special Effects Atomic Pink Dye can be extremely long lasting, even difficult to remove, but Fudge Paintbox Pink Moon may only last two weeks.
Finally… Is Pink Truly the New Blonde?
I'll let you decide. But one thing's for sure – pink hair is here to stay.
And now, if you'll excuse me, I feel a deep and unnatural urge to eat some candy floss…
Video: Celebs Go Crazy For Pink Hair Dye…
Pink hair history source: www.slate.com
——————————————————————

Like this post? Share it online…